※Points 2 and 4 exclude 290.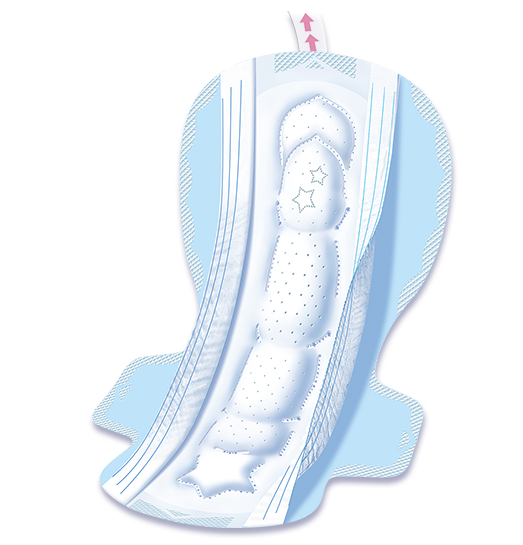 Leak-blocking cushion for side and back-leak prevention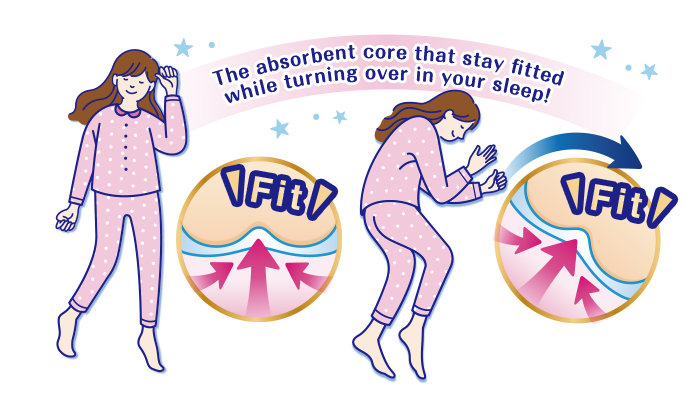 The "turning over fit absorbent core" will move along with your movements. It fits perfectly throughout the night and prevent leaks in all 360° directions!
The highest secure gathers in Japan※2, preventing side leaks.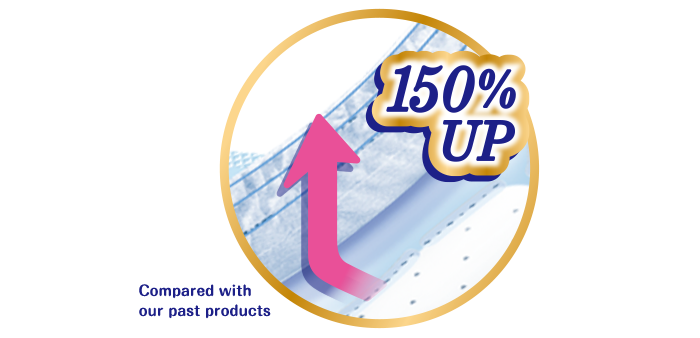 Compared to our past products, gathers are improved by 150%.
Highest secure gathers in Japan to prevent side leaks
"Star shaped catch cushion" safegards the front.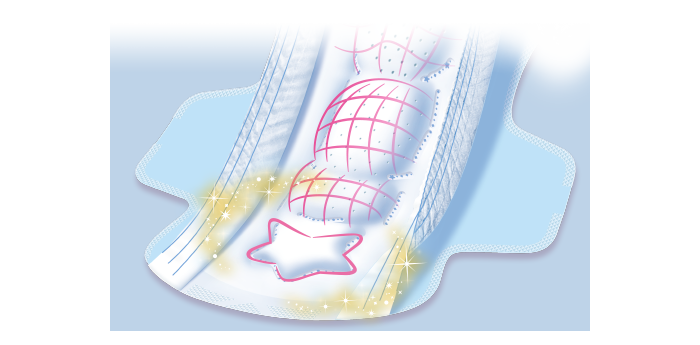 Star shaped catch cushion safeguards the front of pad.
First in the world※3! The scroll tape bunches it up nicely.