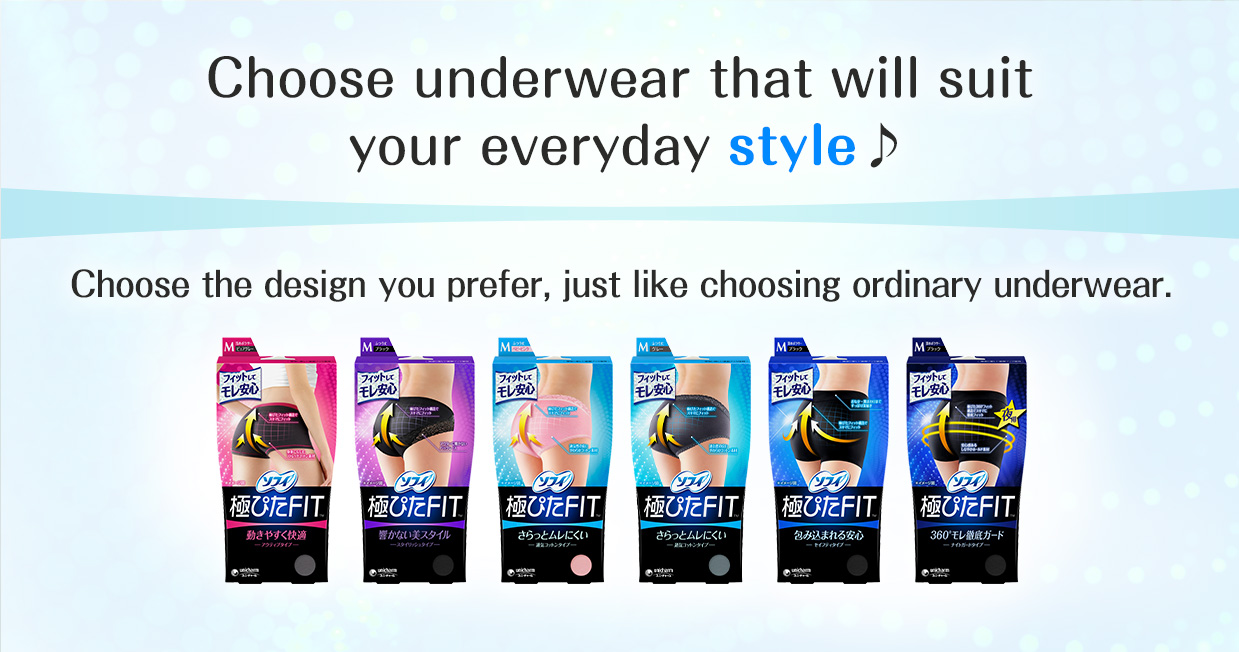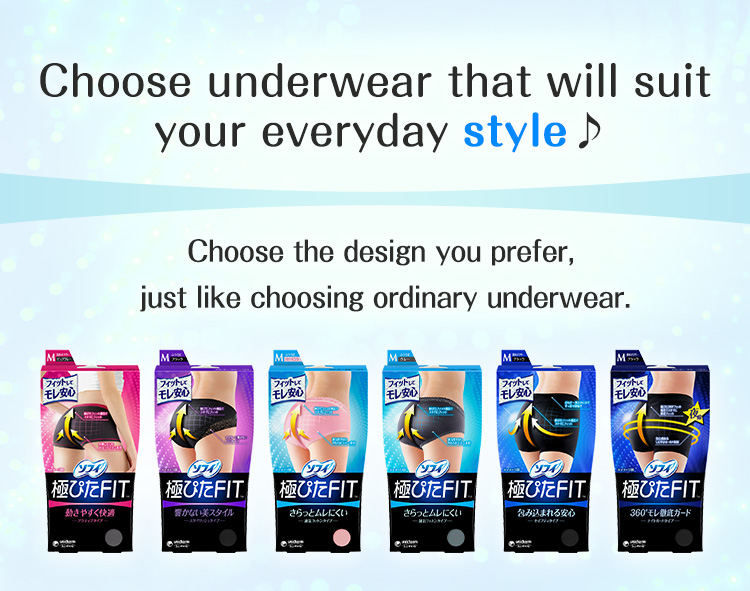 Perfect fit avoids leakage♪ 4 SECRET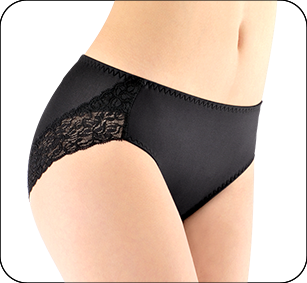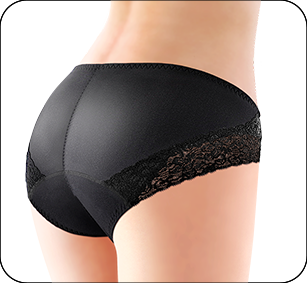 SOFY underwear No-Leak design of "Ultra-perfect FIT construction"
Due to having construction of having a perfect fit when pulling up the pad, avoids leakage!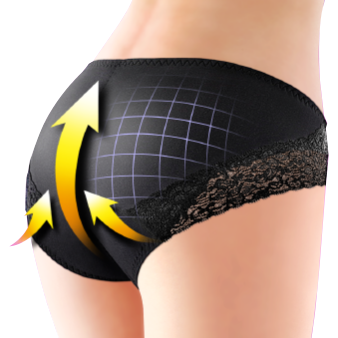 A 2-layer construction for tucking in wings.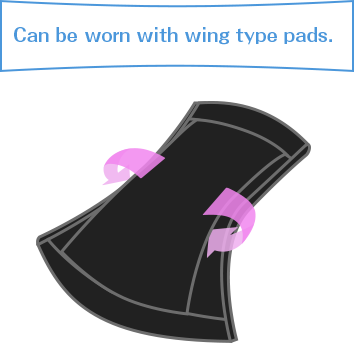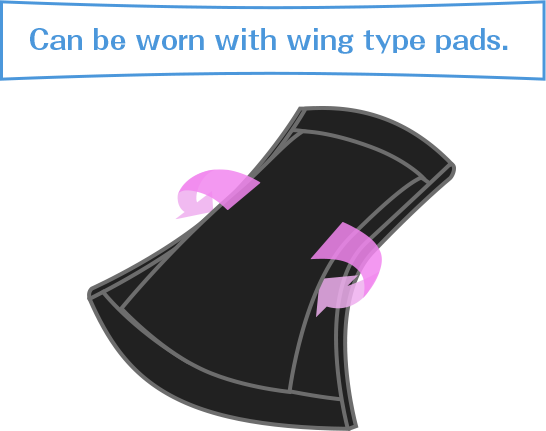 Having feeling of security with no worries about the wing of the napkin showing from the underwear or clothes getting dirty. Can be worn with wing type pads.
Soiled areas easily wash clean, making laundry a breeze.
With the change from plastic to paper hooks, the amount of plastic used is reduced by about 20%.