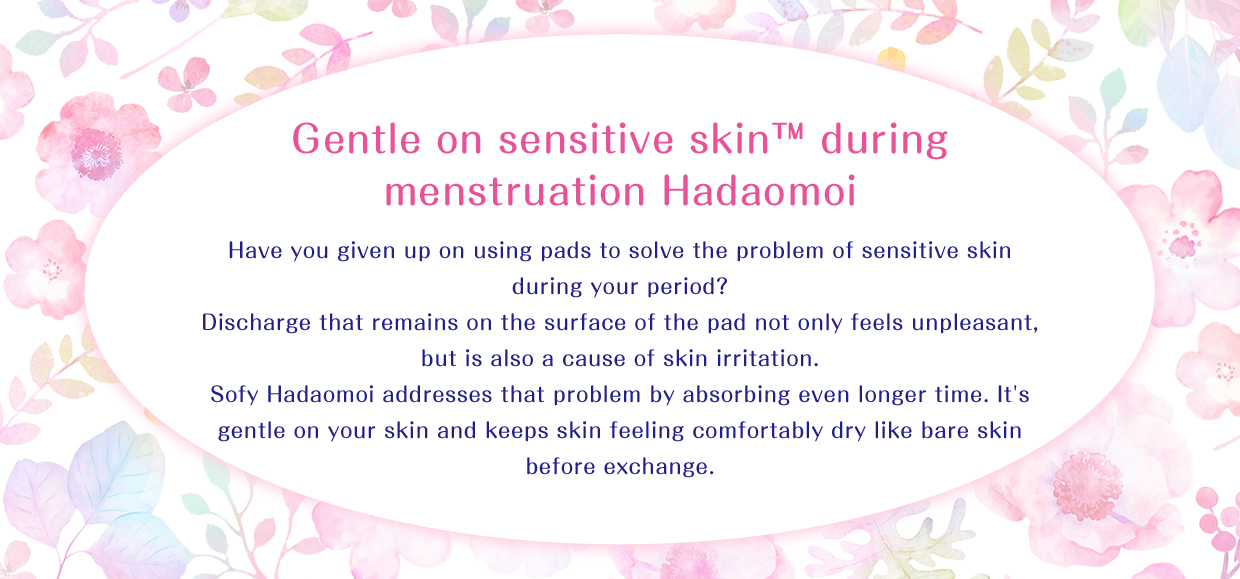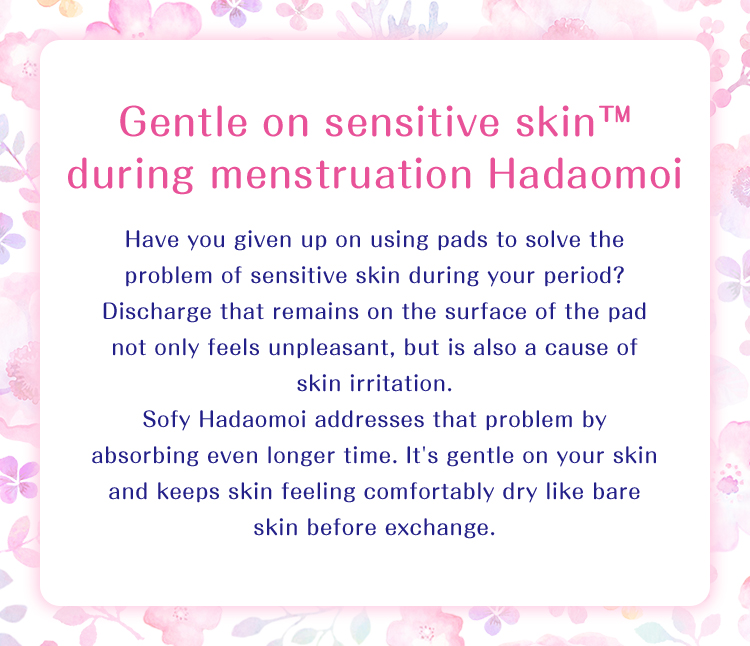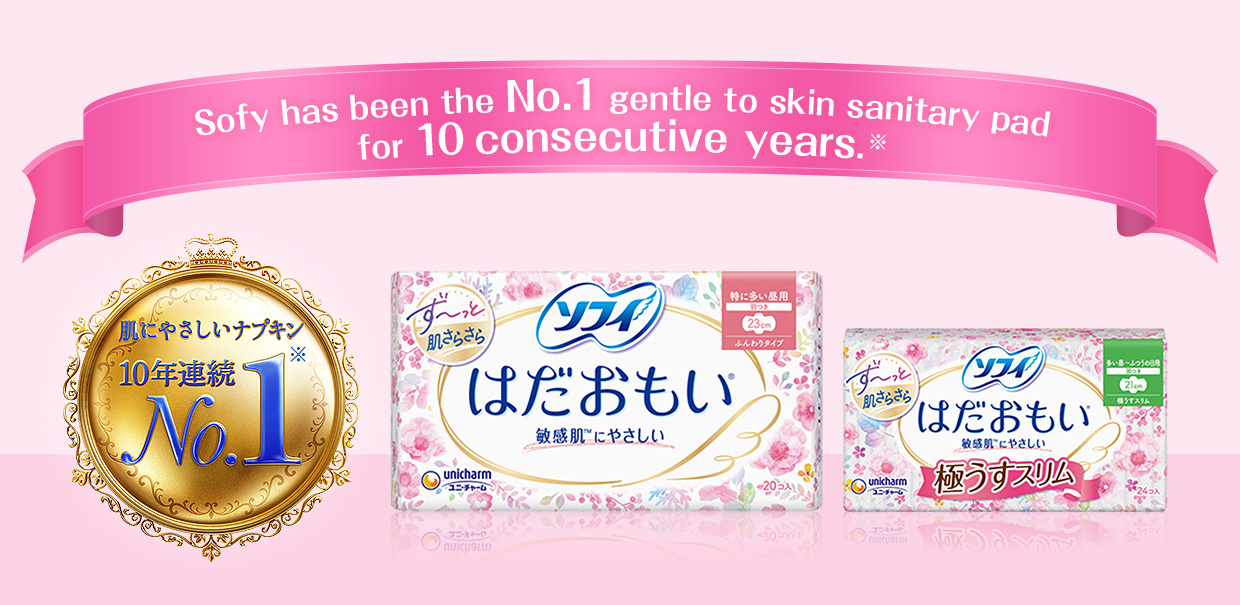 *Source: Family Brand Ranking; total sales amount from Jan 2017 to Dec 2022; Sanitary pad category with an emphasis on gentleness to skin: Survey by Intage SRI+.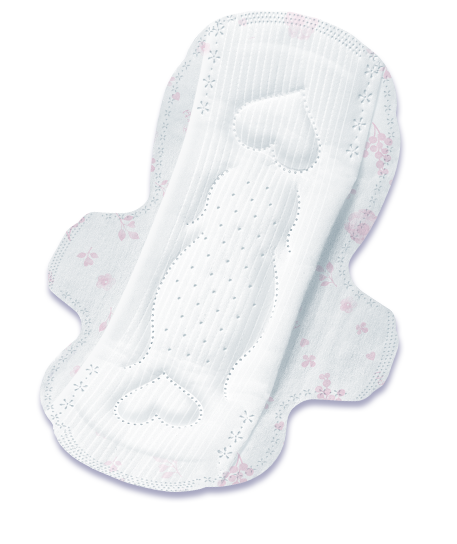 The absorption keeps skin feeling comfortably dry for longer time.
Bare skin sheet is able to reduce the discharge remained on the surface of the pad by 35%. ※3
It reduces the feeling of stickiness and and keeps skin feeling comfortably dry.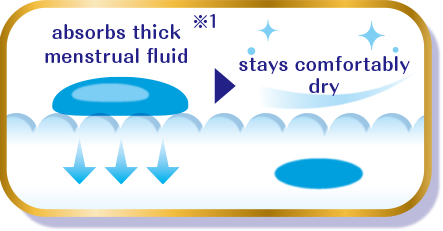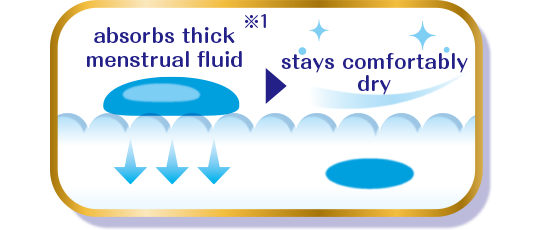 ※1 Extremely thick menstrual blood containing clots cannot be absorbed.
※3 The soft type for nighttime use 33cm・40cm, ultra slim 17.5cm and Ultra Thin Slim nighttime use 36cm・40cm are not included.
Soft and gentle touch to skin.
The softness of sheet is enhanced by 150% comparing with its predecessors.
It reduces irritation to your skin while providing comfortable user experience.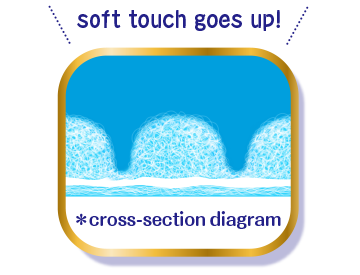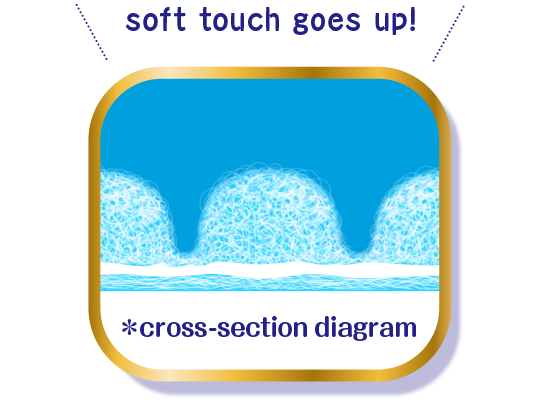 The soft 3D gathers help to reduce irritation to your skin. ※2
The skin will bear 1/10 less in pressure from the pads! Gentle touch to the skin.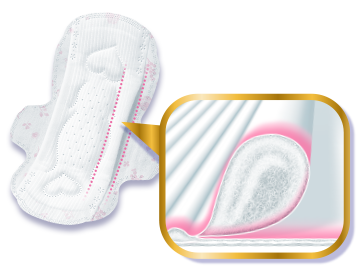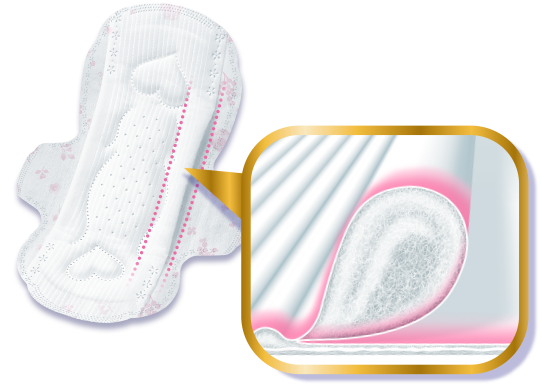 ※2 Hadaomoi series for daytime use with wings are included.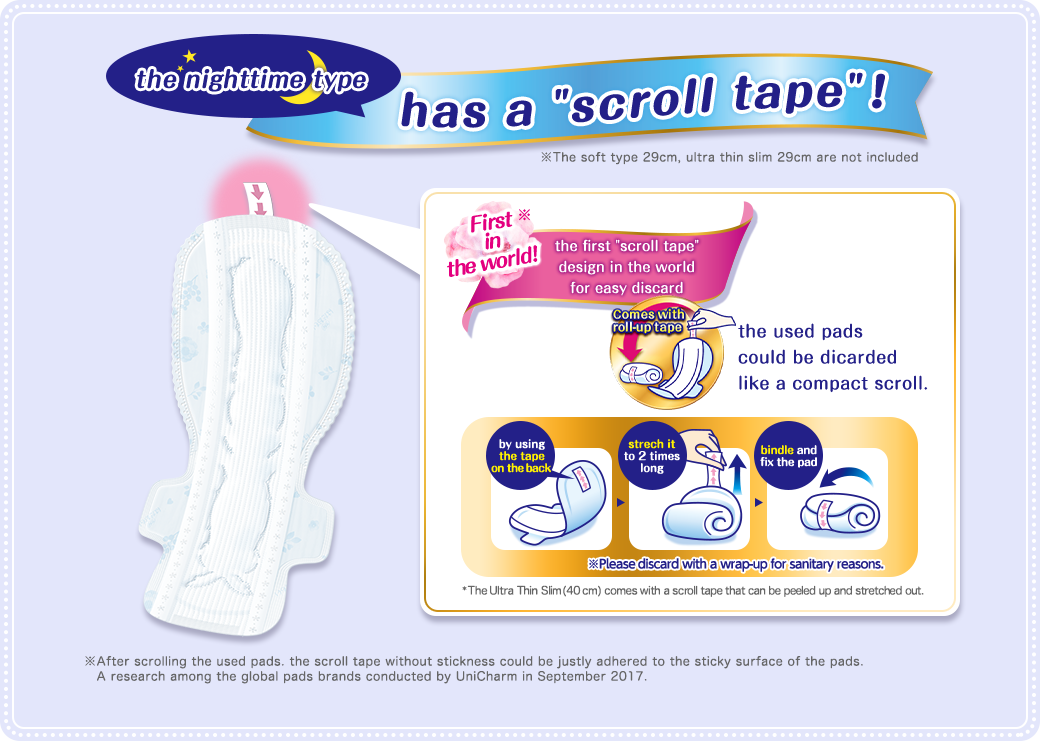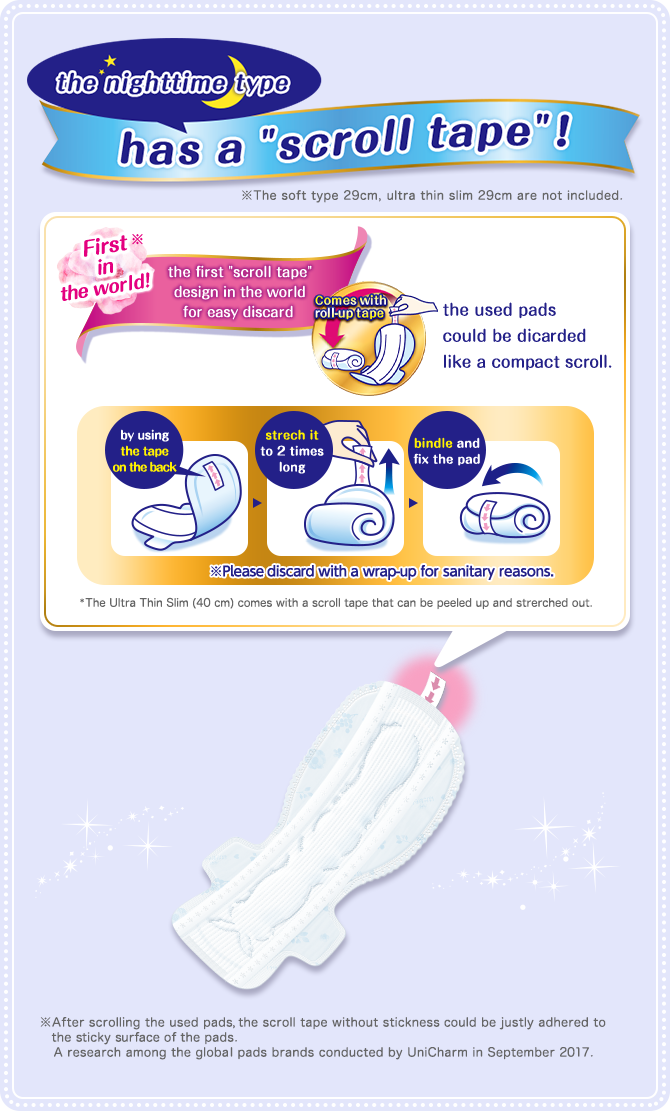 I almost forgot that I'm wearing a pad. It feels comfortable and easy to use.
(from a 22 years old student)

It is so light just like bare skin.

This feels much better than in the past. I can figue out the difference by touching and wearing.
(from a 26 years old housewife)

Amaing absorption power! I used to make a judgement only from the surface that "it did not seem to absorb too much". But when I turned it back, I was astonished by its absorption capability!

It feels comfortable! When I wore pads, I was always bothered by the irritation from it in the past. But Hadaomoi makes difference. I was overwhelmed by its stressless wearing experience.
(from a 28 years old part-timer)

Even I failed to change a new pad in a long time, I feel less damage from this pad!
(from a 27 years old student)

Just like its name, it was made of the consideration on everyone's skin!

I can enjoy myself comfortably even in a period.
(from a 27 years old part-timer)

It feels better than an undee!

It is gentle to my skin and does absorb well!
(from a 28 years old student)