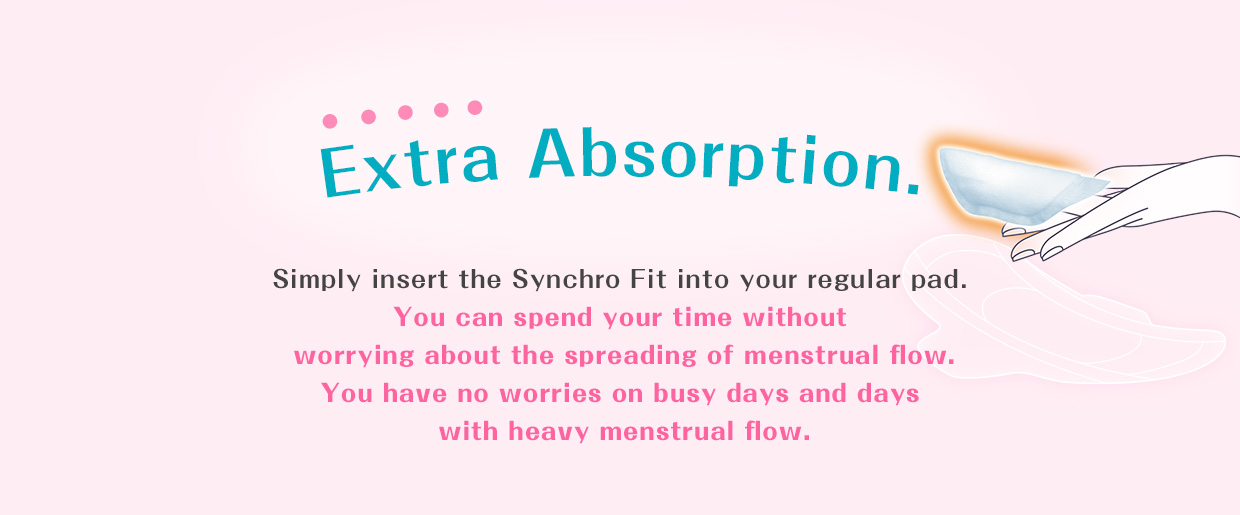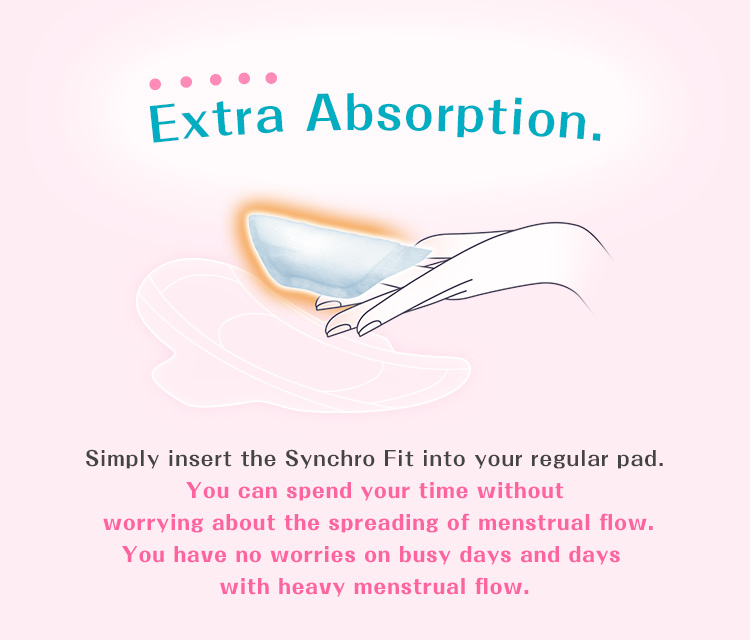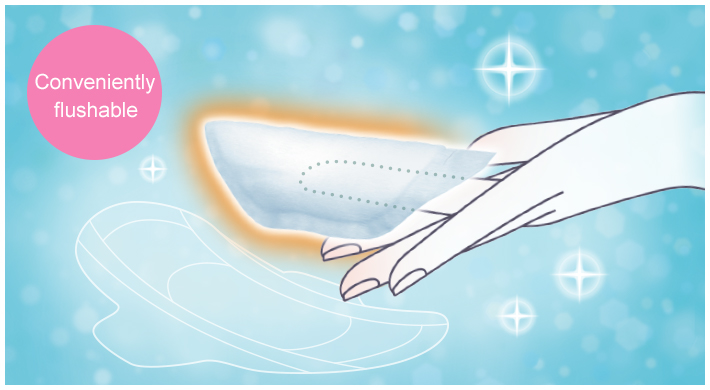 Synchro Fit absorbs menstrual flow directly so it does not spread!
Add approximately 2 hours of extra absorption♪

Both the individual wrapper and product can be disposed of in a flush toilet after use!

Recommended situations for use!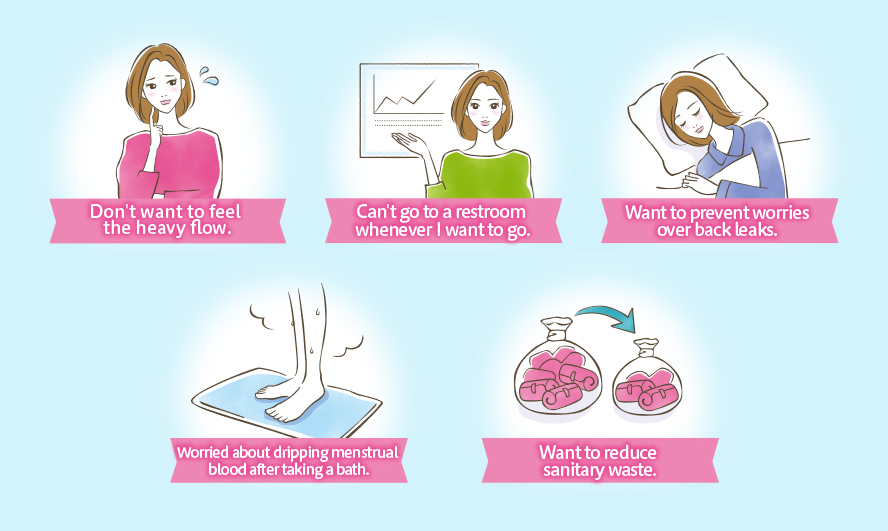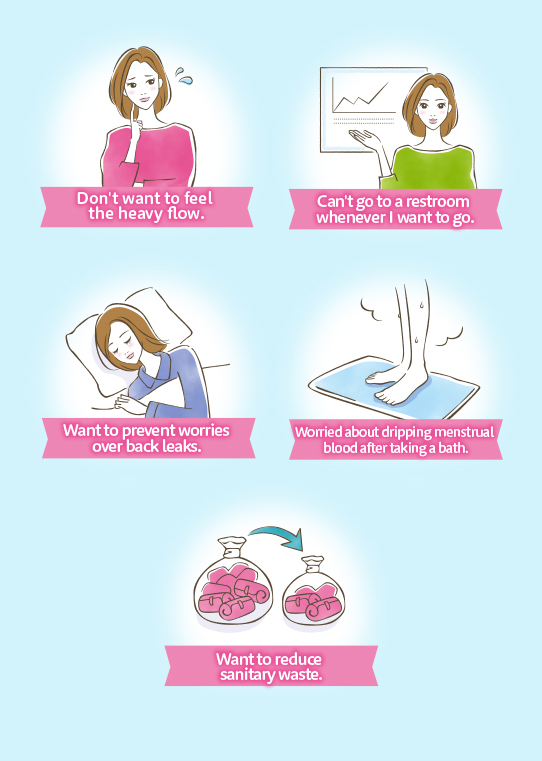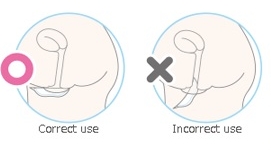 Do not insert Synchro Fit intravaginally. 
Do not reuse Synchro Fit that has been removed. Change Synchro Fit each time you use the bathroom. 
Do not use this product alone. Always use it together with a Sofy pad.
For hygienic purposes, change your pad a minimum of once a day. 
Do not dispose of the pad used together with Synchro Fit in the toilet.

When you sit down, sufficiently spread your legs and slightly turn your body to the side. Synchro Fit will fall away from your body without having to touch it. If it does not fall away, grab a hold of the strip for removal and pull away from your body.

Lots of times I've been worried when I stand up or am walking, but I felt that Synchro Fit was there to immediately work for me.
(Ehime Prefecture, 25 yrs. old)

I was very worried about the sudden menstrual outflow that always occurs when I stand up from doing deskwork, but when I went to the bathroom the pad was pure white!
That was really a surprise!

The super absorbency was extremely helpful at times when I couldn't go change my pad.
(Okayama Prefecture, 20 yrs. old)

I felt peace of mind because even when I had a heavy menstrual flow it provided absorption without leaks.
(Niigata Prefecture, 28 yrs. old)

It's quite a new product, and just using it was enjoyable. There were times when I only had to change the Synchro Fit and didn't have to change my pad often, so it was very convenient.
(Saitama Prefecture, 27 yrs. old)

When I went to the bathroom thinking it was about time to change my pad, I was surprised that it was still clean.
(Saitama Prefecture, 19 yrs. old)

Even though it was the 2nd day and my menstrual flow was heavy, I was surprised because the number of times I had to change my pad was so much less.
(Yamanashi Prefecture, 28 yrs. old)

When I went to the bathroom I was surprised to see no leaks even though I hadn't been able to change my pad for several hours. I was amazed to see what a difference it made, even though there was no discomfort using it.
(Miyagi Prefecture, 26 yrs. old)

On days when I had a heavy flow, I felt assured using it because there were no nighttime side leaks or back leaks.
I was impressed that it didn't shift even when I played sports.
(Tottori Prefecture, 27 yrs. old)
*Results are from a questionnaire given to product testers (implemented June 2013).